Robotisation relief
Each entrepreneur who purchases our robots will gain the right to deduct the costs incurred from the tax base.
In our Guide
Find out what the Robotisation relief is. Find out what percentage of the costs you incur can be tax deductible with it. Learn the definitions of terms used by the legislature. Learn more about eligible costs.
Practical knowledge
Concepts and definitions accessibly explained with examples.
Source of condensed information
Content prepared by Proster's experts.
Clear graphic design
Layout of content for learning ease.
You will also find additional information about the Robotisation Tax Relief, which we obtained directly from the Ministry of Finance as a member of the Polish Automation and Robotics Forum. Learn the specific data and amounts in the simulation of a sample investment in robotisation.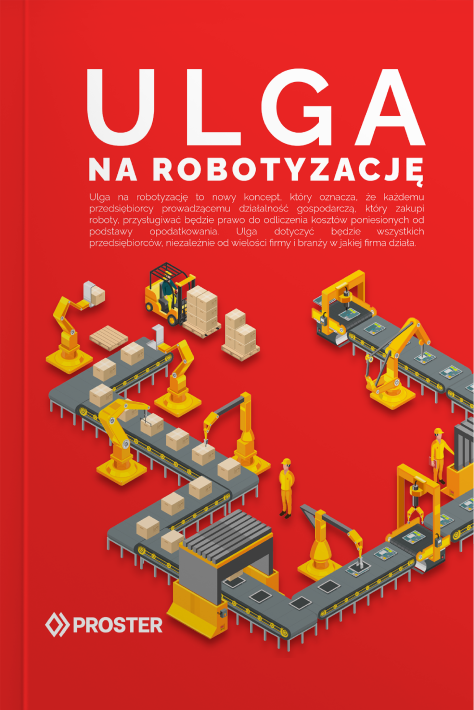 Download the guide
The guide is available for free. We will send a download link to your email address.